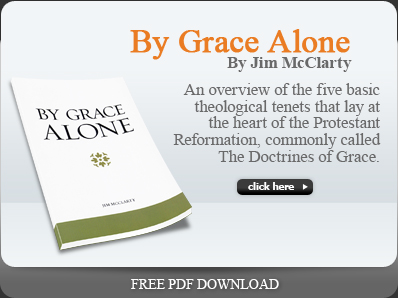 Jim makes this book available free of charge in .pdf format at the GCA website.
Grace Christian Assembly boldly proclaims the sovereignty of God in the salvation of His people.
If you have a further interest in the Doctrines of Grace, please also consider the link at the top of this page (or click here), that links directly to a teaching series by John MacArthur.